04 Sep 2023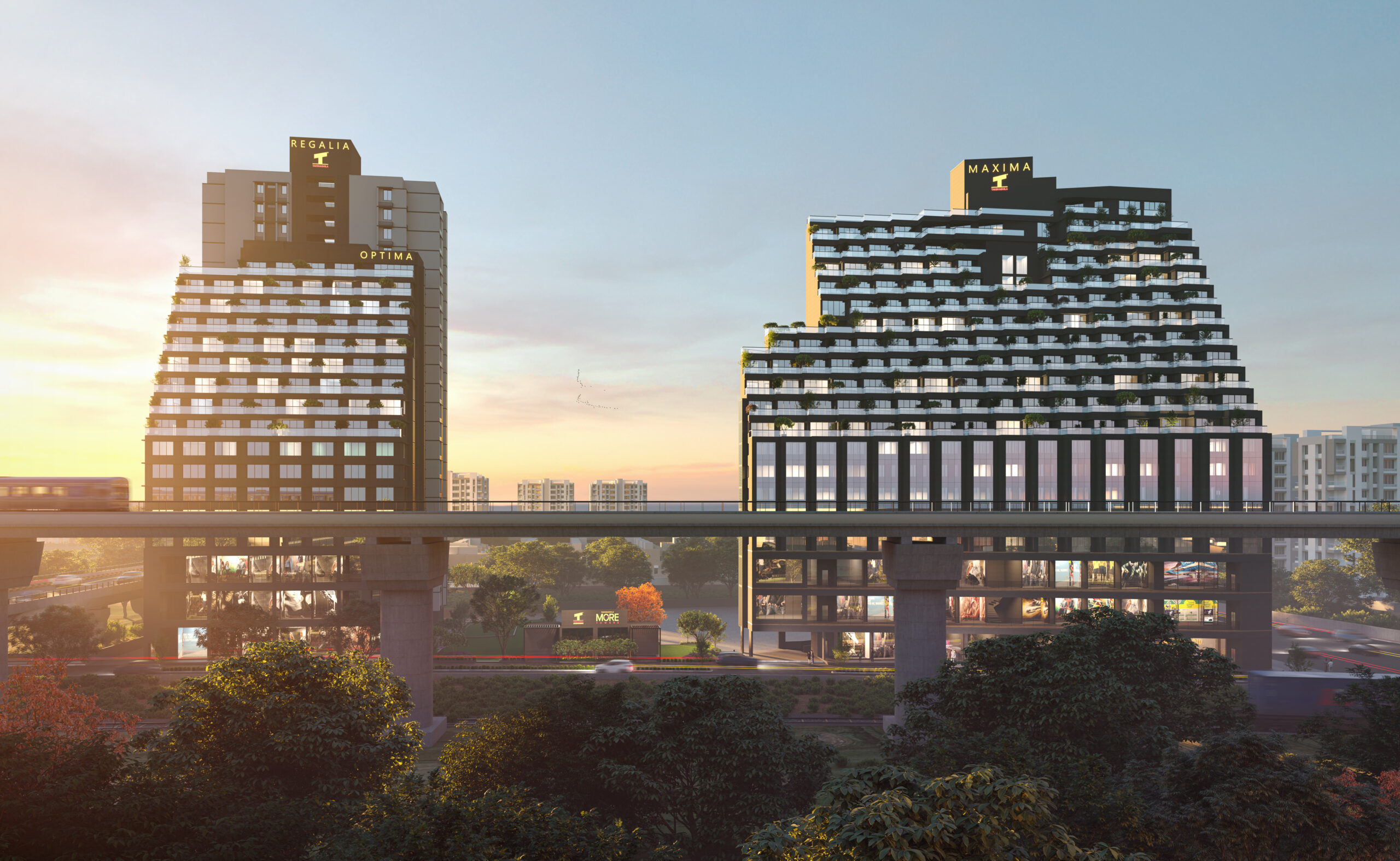 A Look Inside More Towers by Takshashila: Amenities and Features That Set It Apart
Ahmedabad, a vibrant and thriving metropolis, is witnessing a remarkable surge in real estate development, with builders crafting exceptional properties that define luxury and modern living. With an array of new projects and flats for sale in Ahmedabad, its real estate landscape has transformed into a haven of contemporary architecture and world-class amenities. In this blog, we delve into the world of one of the top builders in Ahmedabad, spotlighting their contributions to the city's real estate boom, and the allure of properties and flats that epitomize comfort, convenience, and sophistication. With a portfolio that includes residential and commercial properties, new projects, and flats for sale, the Takshashila Group stands as a beacon of world-class amenities and contemporary design.
Properties in Ahmedabad: A Playground of Possibilities
The modern properties in Ahmedabad are more than just structures; they are embodiments of luxury, design, and innovation. Situated at the heart of the city, More Towers by Takshashila- Maxima, Optima, and Regalia offers unparalleled convenience with easy access to key destinations. These properties in Ahmedabad not only reshape the urban fabric but also contribute to the city's economic growth.
More Towers by Takshashila: A Symphony of Elegance and Functionality
More Towers by Takshashila stands as a testament to architectural brilliance, offering a trio of towers – Maxima, Optima, and Regalia – each catering to distinct lifestyles and needs.
Maxima: Redefining Retail and Commercial Spaces
Maxima opens the door to unparalleled opportunities for businesses to flourish with its exceptional offering of retail and commercial spaces. Whether you're a visionary entrepreneur or an established brand, Maxima provides the perfect canvas for your ventures to thrive.
Optima: Elevate Your Work Environment
Optima focuses exclusively on crafting commercial spaces that are not just offices, but dynamic ecosystems designed to foster growth, innovation, and collaboration. Step into Optima's carefully curated commercial spaces and you'll immediately feel the difference. Every inch has been thoughtfully designed to optimize functionality, aesthetics, and the overall work experience.
Regalia: The Epitome of Luxury
Regalia presents opulent 4BHK premium flats for sale in Ahmedabad. Indulge in grandeur and sophistication, surrounded by panoramic city views. Experience a life of prestige and comfort in these lavish residences.
Building a Legacy of Excellence
In the dynamic realm of builders in Ahmedabad, Takshashila Group holds a distinguished position. With a track record of delivering exceptional properties that marry luxury with practicality, the group has earned the trust and admiration of homebuyers and investors alike. Their unwavering dedication to quality and innovation is evident in every project they undertake. With these new projects in Ahmedabad, Takshashila Group plans to redefine the real estate landscape.
Shaping Tomorrow's Skyline Today
In the realm of new projects in Ahmedabad, More Towers by Takshashila is set to be a game-changer. This project encapsulates the Takshashila Group's vision of the future, where architectural brilliance meets cutting-edge amenities. The meticulously planned layout caters to the diverse needs of both residents and businesses, fostering an environment that nurtures growth, creativity, and community.
Residential and Commercial Properties Redefined:
More Towers by Takshashila doesn't merely offer residential spaces; it also introduces a world of possibilities for commercial properties in Ahmedabad. This project serves as a gateway for businesses seeking a strategic and thriving location. With a bustling commercial zone, state-of-the-art facilities, and connectivity to key business hubs, More Towers by Takshashila ensures that both residential and commercial occupants experience a level of luxury and convenience that is unparalleled.
Crafting Inspiring Commercial Spaces:
More Towers by Takshashila takes pride in its commercial spaces. From contemporary layouts to state-of-the-art facilities, each detail is meticulously planned to ensure a seamless work experience. They understand the vital role of ambiance in driving success. Their commercial spaces exude professionalism, offering an atmosphere that nurtures creativity and growth. Whether it's start-ups seeking an inspiring launchpad or established enterprises looking to expand, Takshashila's offerings cater to diverse business needs.
World-Class Amenities and Beyond:
One of the hallmarks of More Towers by Takshashila is its commitment to providing world-class amenities that cater to every aspect of modern living. From lush landscaped gardens and fitness centers to advanced security systems and dedicated parking, residents and business owners alike will enjoy a lifestyle that redefines luxury. These amenities go beyond mere indulgence; they contribute to a holistic and enriching living and working experience.
In the dynamic landscape of new projects in Ahmedabad, More Towers by Takshashila emerges as a true gem, adorned with amenities and features that set it apart from the rest. A harmonious fusion of aesthetics and functionality greets residents, as they are welcomed into an enclave of contemporary design and opulent living. Its strategic central location offers seamless connectivity to key destinations within Ahmedabad while providing an oasis of tranquility amidst the urban hustle. The innovative architectural design promotes natural light and ventilation, creating an ambiance that is both invigorating and inviting.
For the finest commercial spaces and flats for sale in Ahmedabad, make More Towers by Takshashila your ultimate choice. Elevate your living today!